Our mills
The ATA Group consists of some of the most efficient, environmentally friendly and efficient privately owned sawmill industries in Sweden. We have production mills in Småland and Skåne and here you can read more about our activities and see pictures.
We are extremely proud that after decades of re-investment and modernization of our industries to present some of the most efficient plants in the industry. Our goal has always been to develop our industries to meet the demands of producing attractive products in a competitive way.
We look forward to many years with more investment and developments of our existing industries.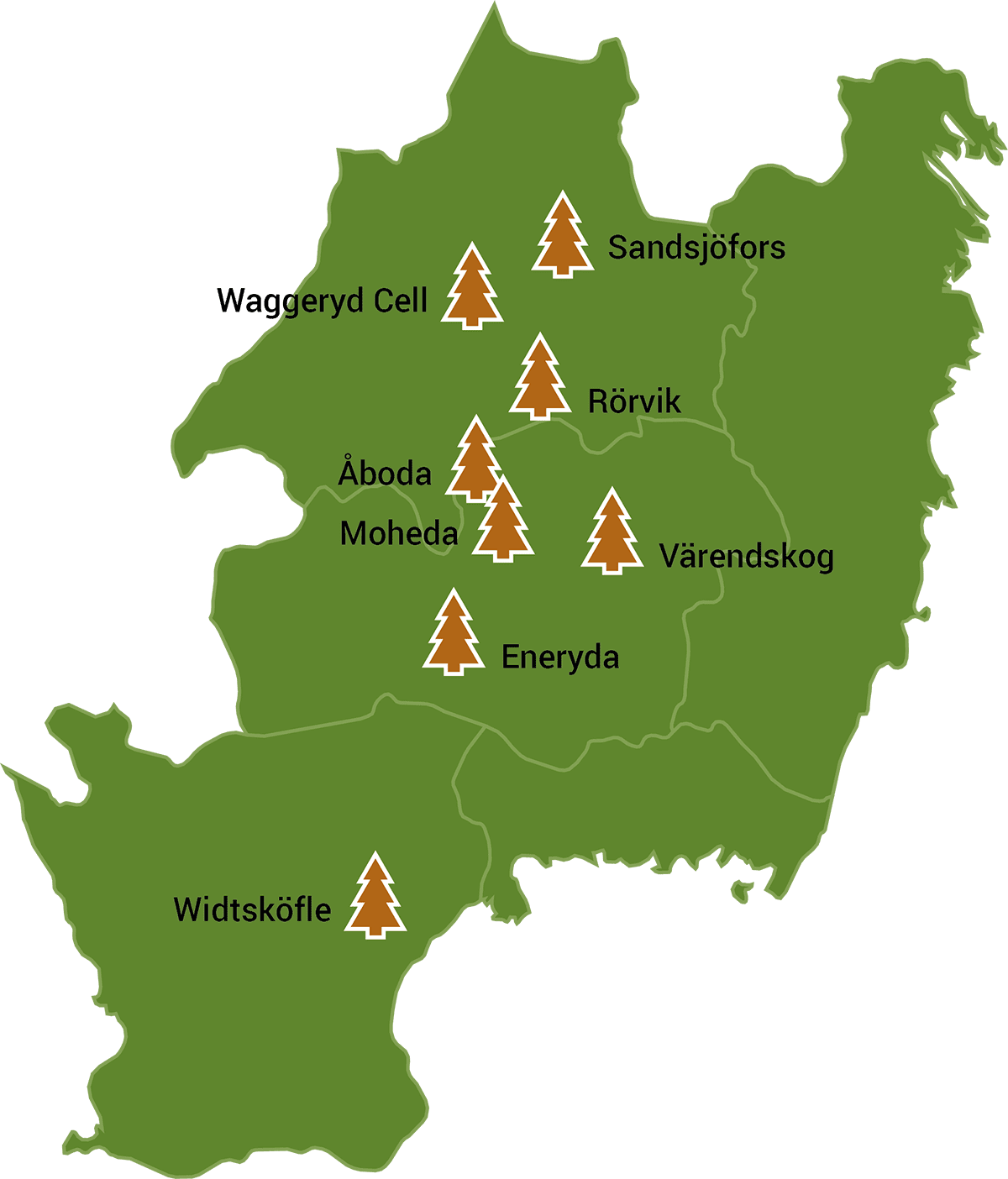 A new sawmill is beeing built here by ATA Timber.
Phone +46 382-78 68 00

For more information please visit Waggeryd Cells webpage.

For more information please visit Värendskogs webpage.

Here we cut normal logs. Annual production is about 75 000 m3 of sawn goods.
Phone +46 44-35 03 00